About Us
Dog on a walk is a dog walking and pet sitting company servicing the Bay Area (additional fee may apply. See services and rates). Do you have a dog who is sitting home all the time, a dog who has too much energy when you get home, or a dog that can't make it through your working hours without any accidents? Exercise is an important thing for dogs to have daily. If your dog is happy, you will be happy, which creates a happy family!
We care about dogs and provide all of the love and affection that your pet deserves. If you have a dog in training, don't worry. We have a staff member who has been a trainer for years and we will take care of your pet the way that you would like us to handle.
We are bonded and insured by PSI(Pet Sitter International).
Phoebe Bault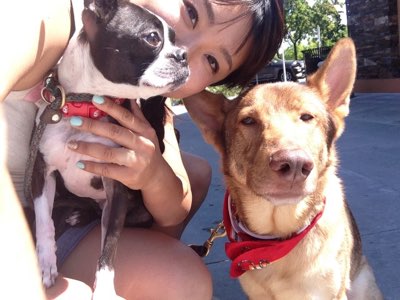 I have been working with animals since 2006. The joy that I can get from animals keeps me going everyday. I have Boston Terrier and German Shepherd as my own pets. My German Shepard is a registered therapy dog through Therapy Dog Inc and R.E.A.D. dog and we enjoy therapy visits. Both pups enjoy hiking with me. We love exploring different places. I started the company in Atlanta, GA and now I have a great client base here in the Bay Area.
I have broad experience of working with animals especially dogs. I started my career by working at an open environment dog daycare/boarding facility and learned dog training. I have trained a wide range of clients from police canines, precious pets to service dogs. I am also a AKC CGC(Canine Good Citizen) and Community Canine(advanced CGC) test evaluator. If you are interested in taking those tests, I can arrange that for you. Additionally, I recently gained more knowledge in the medical side of animals by working at a vet's office with vets and vet technicians. I am comfortable with all dogs, cats and ferrets. Please reach out to me if you have any other animals.
Thank you for taking the time to read my profile. I'm looking forward to spending great time with your special pets!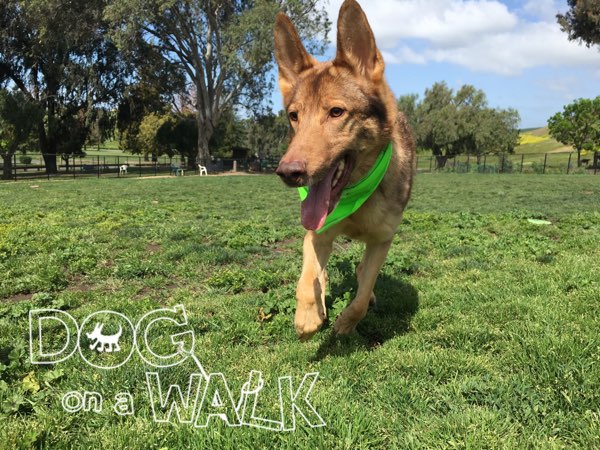 Valko
He is a funny looking color GSD who helps me with my training clients a lot. He joins a lot of walks and adventures to show how to behave in certain situations with other dogs. He is the translator from me to the pups.
Penguin
She is a little girl but doesn't think she is! She is in charge of the social department and can be friends with anyone. She joins a lot of walks and adventures to show how to run and play nicely with other pups!